Product/Service Catalog
PT106 Hybrid Step Motor (Moons' Smallest Hybrid Stepper)
Model: PT106
Moons' Industries, Inc.Updated 08/29/2019
Description:
Our newest miniature motor, a NEMA 6 hybrid stepper, outperforms similar size permanent magnet motors in all aspects; it's more powerful, more accurate, offers higher speeds, and has a wider dynamic torque range.
The PT106 Hybrid Step Motor measures just 16mm (0.63") in width. In the past, this frame size was only possible to achieve with a less accurate, and less powerful permanent magnet (PM) motor. For instance, a typical PM motor provides only 20 steps per revolution, or a step angle of 18 degrees. PT106 Hybrid Stepper Motor delivers PT106 steps per revolution, or a step angle of just 3.46 degrees. That's more than 4x higher resolution than PM motor.
Dimensions: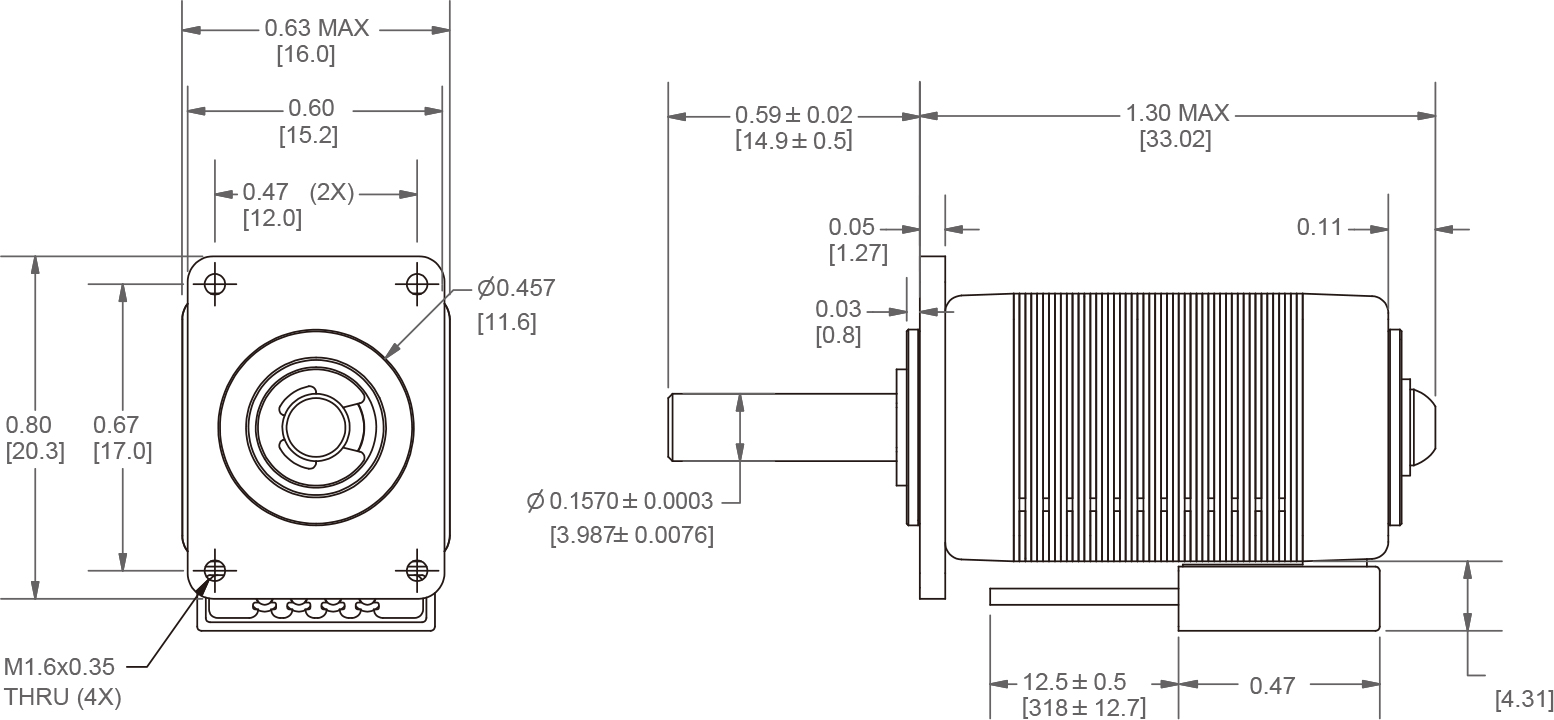 Torque/speed curve: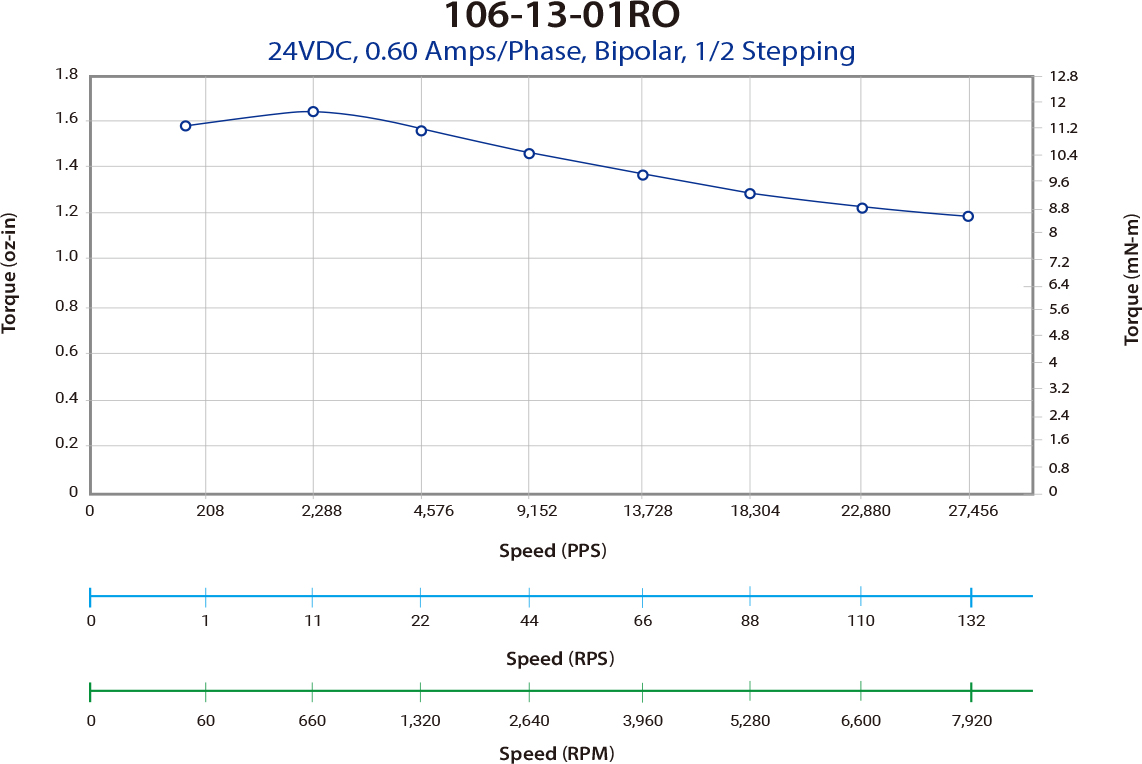 With a Gearbox
• 8 oz-in (5.65 N-cm) of holding torque
• 0.9 Degree step angle
• < 25 arc-min backlash
• Proprietary 50:13 gear ratio

We've designed a gearbox specifically for PT106 motors for applications that require higher torque output. The gearbox increases holding torque of the PT106 motor to 8 oz-in (5.65 N-cm) and reduces step angle to familiar 0.9 degree per full step, while maintaining low backlash at less than 25 arc minutes. This level of performance was not previously possible with such a small motor.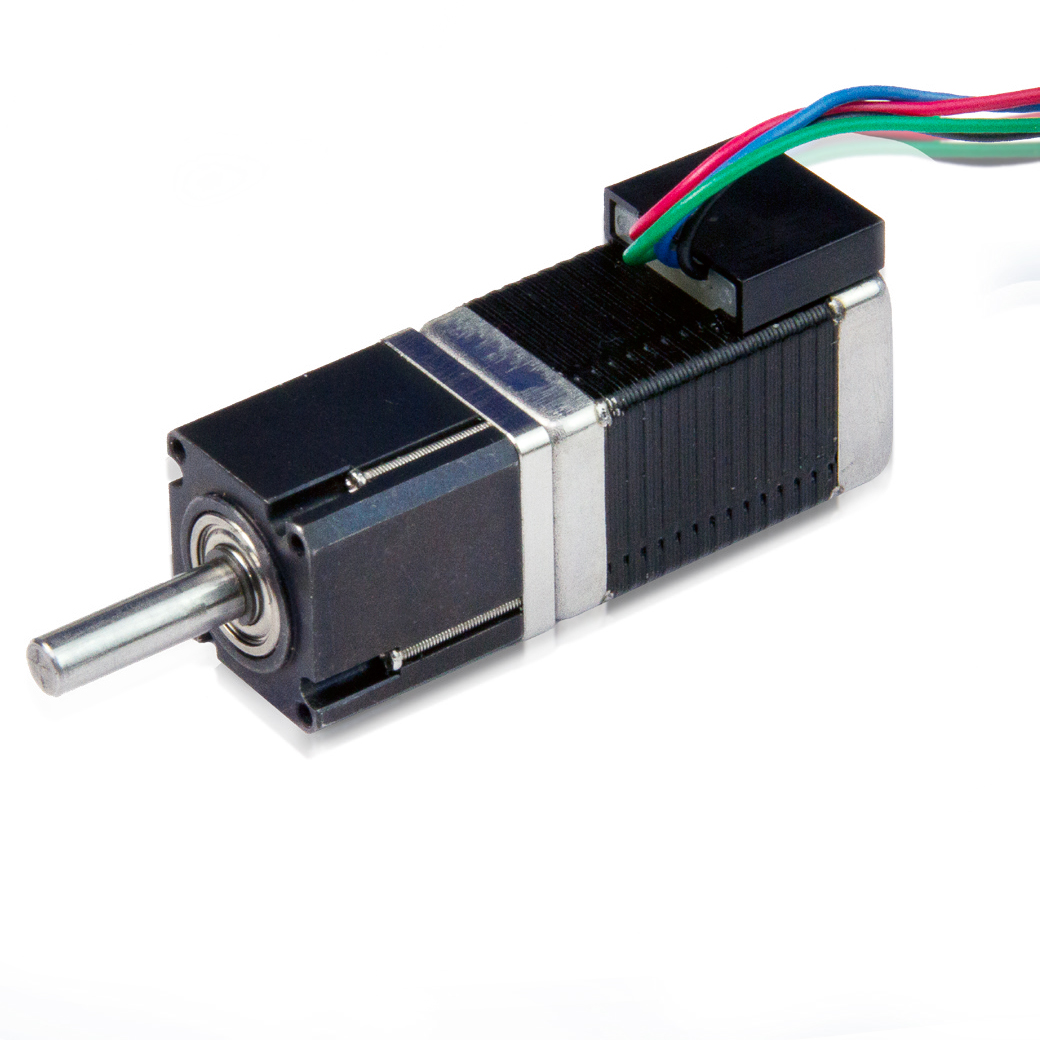 PT106 + gearbox dimensions

PT106 + gearbox torque / speed curves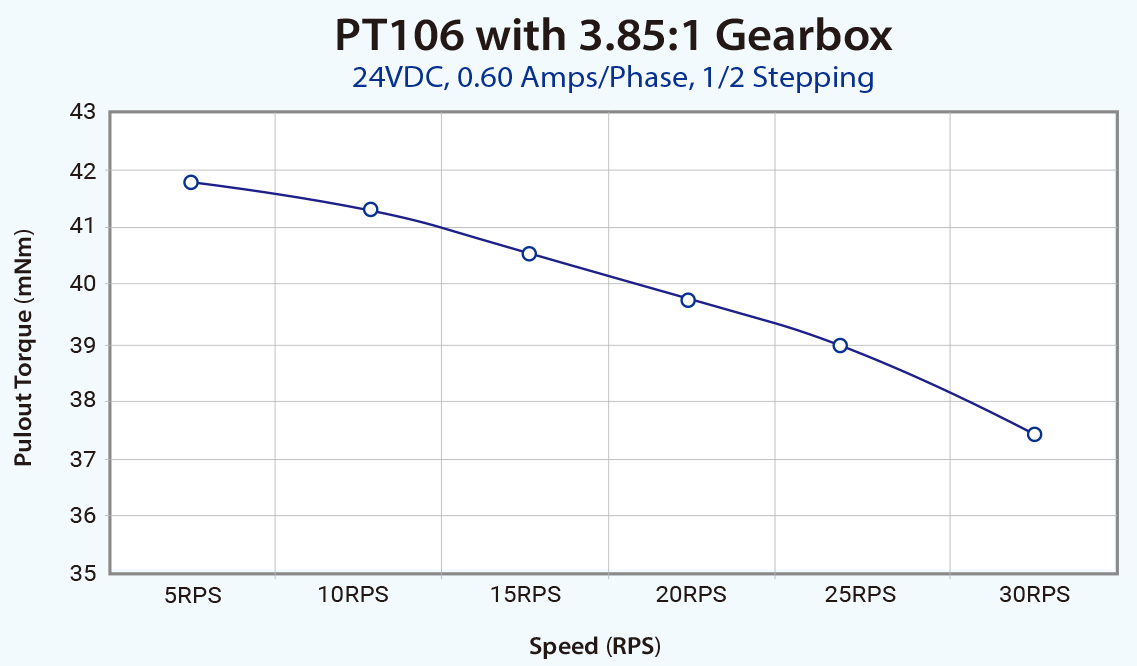 REQUEST A QUOTE