Product/Service Catalog
Slotless Brushless DC Motors
Moons' Industries, Inc.Updated 06/11/2019
MOONS' Slotless Brushless DC Motors use independent ironless winding( Patent authorization number : US 10128703 B2, US 10090725 B2). This special design can bring high speed, high torque and low noise. Because of no cogging and a compact structure, we can get smoother running at high and low speeds, more accurate control, higher efficiency and higher power density.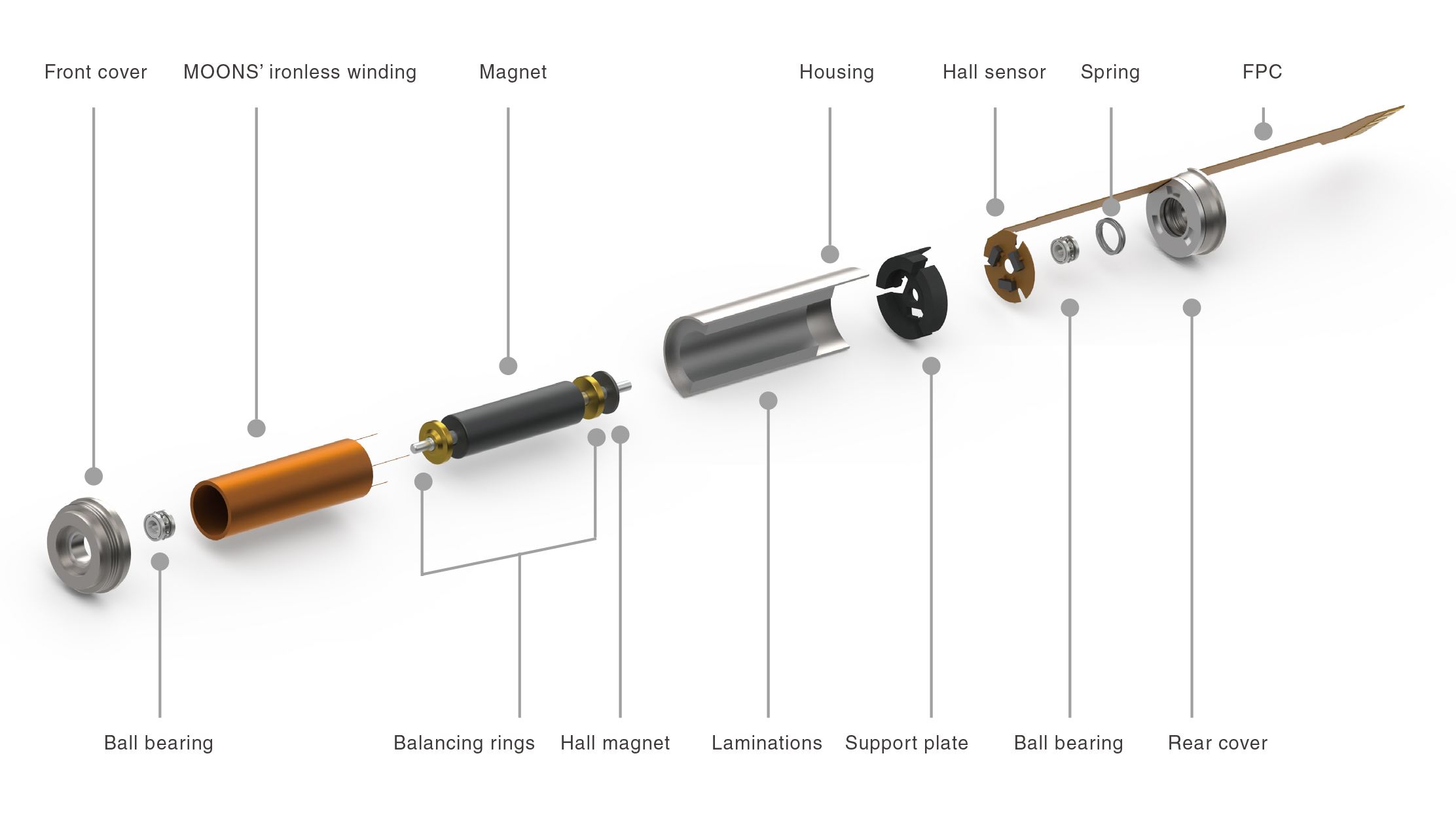 Slotless products are typically used in medical, factory automation, aerospace, measurement & control, security and other fields. They can solve some problems that the consumers usually meet, for instance, the installation space is limited, the torque cannot meet the requirements, the lifetime of products is short and so on.
We provide 13mm series, 16mm series and 22mm series products to cater to different applications. This motor has compact design, runs up to about 50,000 rpm speed. The micro motor length is 37.4mm and holding torque is up to 5.55mNm. An impressive set of power for a small motor.
REQUEST A QUOTE